Take comfort in the knowledge that your contribution will make a significant impact in our community. Our Foundation's Board of Directors conducts research, analyses, makes on-site visits and participates in programs to ensure that philanthropic dollars are well-used and maximized.
Endowment Growth:
An endowment speaks to the future of a community and the desire of people in the present to make sure that generations are ensured the same or better quality of life. An endowment can be compared to a savings account or a retirement savings plan. People make donations to an endowment and the funds are invested with growth as a goal. From the income, grants are made and the principle of the gift always remains intact.
Matching Donor:
A matching donation is a great way to double your gift through a company match. Many companies and corporations will match their employee's donations!
In-Kind-Giving:
The Foundation relies heavily on in-kind donations to reach our programmatic goals. Whether it is tickets to a sporting event or concert, printing, or a donation of expertise, we are always grateful for your generosity! Of course, we will provide you with a receipt for any in-kind donation. Your time is a generous gift; consider being part of the Southeast Fun Fest team of volunteers!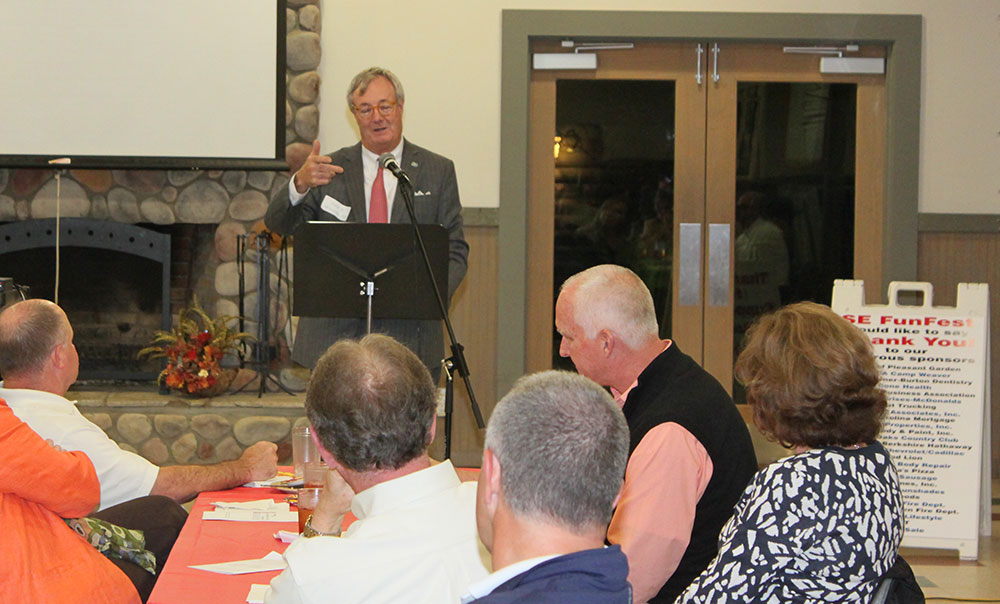 The Secretary of Commerce, John E. Skvarla, III addresses SE Fun Fest Sponsors about the economy in North Carolina.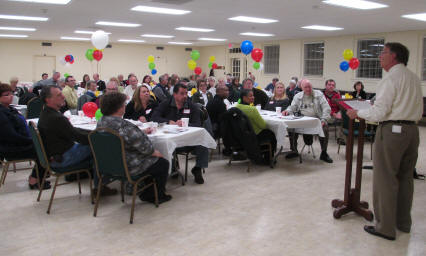 The SEGC Foundation wouldn't exist without supporters like you. As a 501(c)(3) non-profit organization, we depend on donations of all kinds to continue our important work and make the Foundation a success.